At KH Studio, we create everything from identities to digital experiences to branded environments. Bringing ideas to life, transforming brands and helping businesses grow.
We're a small studio. And we like it that way. It's given us the independence we need to explore new ways of thinking, with only one goal. Positively make an impact on the brands we serve.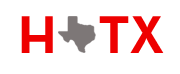 We partner with our clients to produce the most creative and strategically sound work.
GET IN TOUCH
We look forward to hearing from you.